T.A.A.S.C.

&

How We Can Be Your Partner
To us the journey is more important then the destination. It is the thrill of accomplishing that which you thought could not be done. It is actually experiencing rather than merely observing.
So whether you're an individual, small group, or large corporation, give us a call today to begin your very own adventure.
A big part of Adventure Sports is providing specialized aerial awareness training for snow boarders, snow bladers, kite boarders and wake boarders. By using trampolines we teach the fundamentals of twisting,flipping and landing safety.
Cornwall boasts some of the best climbing venues in the UK, with the added bonus of higher temperatures and more sunshine hours, on average, than the rest of the country! The sea washed pink granite sea cliffs of the south coast offer a memorable Cornish coastline most of which is within easy walking distance of a main road. From here the sea is deep blue and if you're lucky you might see a basking shark or even a dolphin!
Thrills and spills guaranteed with this sport.

It might take a few pulls to get up and go but once mastered it is hard to beat the exhilaration of carving over the water behind our 150hp rib or one of our 720cc jet-skis.
Surfing is one of the most exhilarating and natural experiences available.
We are American Surf Association approved school and all our Instructors are fully qualified B.S.A Coaches R.L.S.S or S.L.S.A Lifeguards.
For some wet and wild fun try one of the two 720cc jet-skis. 
This sport is becoming less widely available to the public so grab the opportunity while you can. The beauty of this sport is that anyone can have a go and experience the thrill
When you gain control of the board and sail in harmony it is hard to beat the feeling of skipping over the waves using the pull of the wind.

Once mastered, you will keep coming back for more, to what can be an inexpensive sport.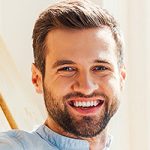 We were treated like kings! What an awesome experience that will be full of lifetime memories. The organization of the trip was fantastic - we never had to wait, we were treated as a 5 star and the logistics required to pull this off so successfully was amazing. This was truly the trip of a lifetime!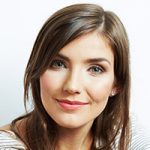 I really appreciated the opportunity to see a country I had not visited. The sightseeing was fantastic. I particularly enjoyed the Great Wall and the Summer Palace. I would definitely consider going again. We received more than we thought we would in sightseeing and seeing local venues. It was an awesome trip!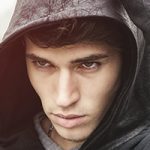 We have traveled to many places and with many tour groups, but our trip to China topped them all. Your organization was exceptional in going up and beyond what we expected. What a great time and tremendous value! We sincerely appreciate providing us with a lifetime of great memories.